There are millions of third-party sellers on Amazons, and many of them offer the same products you do. Sometimes great customer service, reliability, a trusted brand, fast shipping, and other elements can help set you above that competition.
However, when it comes to Amazon, pricing plays a significant role in the success equation. The price of your products plays a major role in whether you sell that product to a customer or another seller does.
What is an Amazon Repricer?
An Amazon repricer is essentially a software program that algorithmically changes your prices on Amazon to stay competitive. These repricers will trigger all by themselves, day or night.
However, you usually need to enter some initial criteria so you can have some control over how the algorithm works – which is a good thing. It allows you to customize the pricing algorithm in order to maximize your sales and profits.
Manual Prices Vs Algorithmic Pricing
When starting out, many sellers start their journey repricing items manually. If they notice lots of competing sellers have lowered their price for a product, they figure they too must reduce the price of the product, otherwise, the product may take too long to sell. This is what smart sellers do.
However, past a certain level of products, many sellers realize it's not really feasible to manually update all these products every day, so they turn to automated repricers!
It's more than sales
It's not just about beating the competition. Smart pricing means more purchases, repeat buyers, and positive reviews. If you're familiar with Amazon at all, you know prices are constantly changing. You may look at something one day and it's one price, and the next it's 30 percent cheaper. As a busy business owner, you don't have time to watch your competitors 24/7 and change your own prices accordingly. Thankfully, there are programs that do that for you. The following is a list of the best Amazon repricing software available.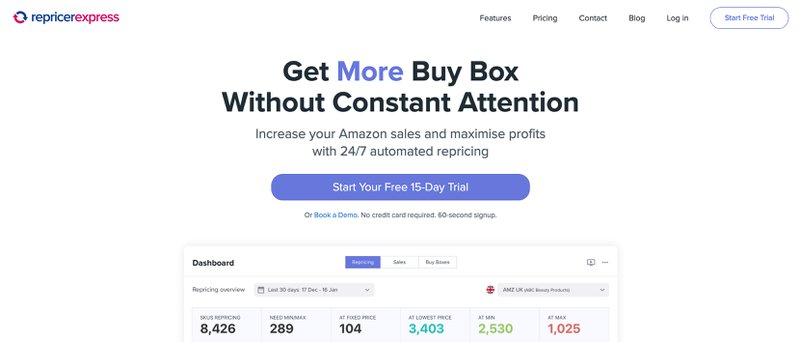 With Repricer Express, you set the rules, but the software also takes what's happening online into an account when setting your prices. Decide minimum and maximum prices for a product or groups of products, easily filter your data for products at each price setting, and more. Easily considered one of the best Amazon repricing software products on the market, Repricer Express is available with a 15-day free trial. After that, you can choose from five plans that range from $55 to $249 per month, depending on how many SKUs you want to use with the software.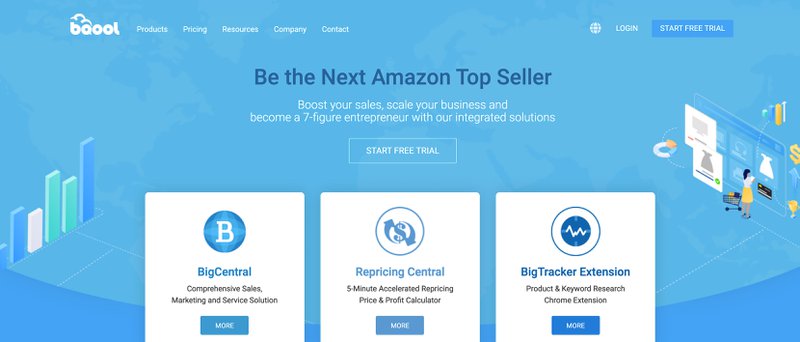 Bqool allows you to automate your Amazon business, including pricing, so that you save time and effort. Its repricing tool, which is just one aspect of the software, monitors Amazon 24/7 for price changes, and it can change your prices every five minutes. There's an embedded price and profit calculator, and you can customize your repricing settings. You can also schedule repricing, view a price history log from the last five days, and create a price safety net to prevent a major drop. Try Bqool for free for two weeks, and then choose from tiered pricing plans that range from $25 to $75 per month.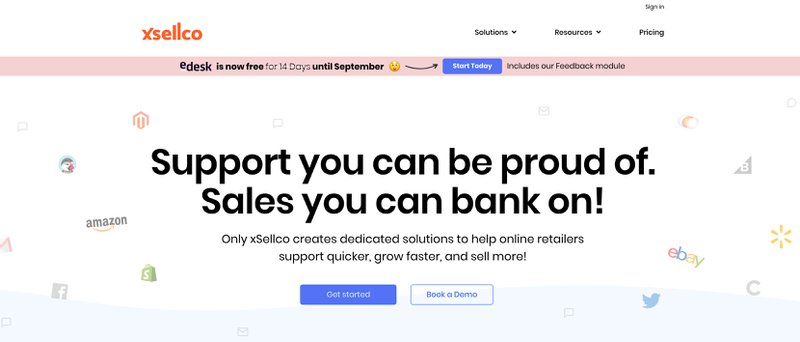 Another option considered to be one of the best Amazon repricing software products on the market is Xsellco. It stays on top of your prices 24/7, even if you don't. Some of its top features include repricing on multiple channels, consistent pricing, net-margin repricing, price strategy scheduling, and a powerful search tool that allows you to access and filter all of your products with minimal effort. Xsellco starts at $69 with plans that range up to $349 per month.
4. Informed (formerly App Eagle)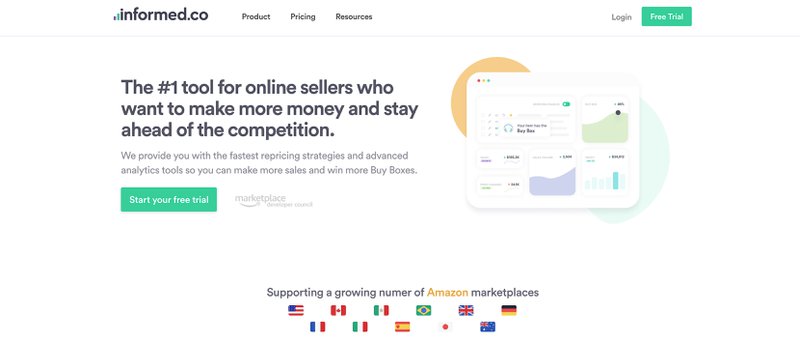 When it comes to the best Amazon repricing software, Informed.co is a name you'll hear often. It's fully automated and works with Amazon — along with multiple other channels — to maximize your profits and boost your sales with repricing. Its algorithm is advanced compared to many of the other entries on the list and can help you win the Buy Box. Informed is a popular option for many of the top sellers in various niches. Enjoy a two-week free trial and then choose from plans that range from $100 to $150 a month.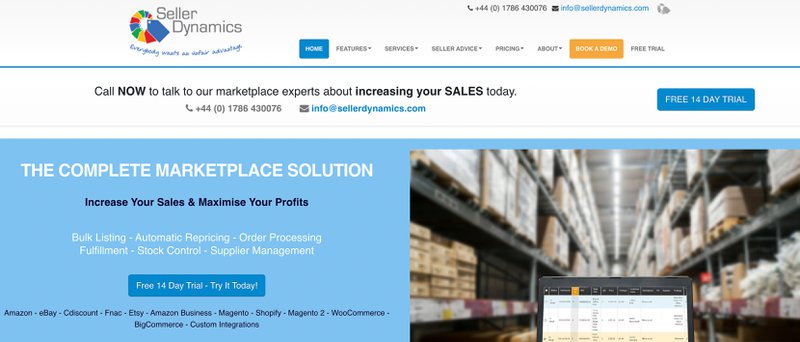 Seller Dynamics is another software program that works with multiple channels, including Amazon. You can set up as many repricing profiles as you need to, along with rules for various items or groups. It's definitely one of the more flexible options on the list and an excellent choice for anyone who sells many unique items. There's even an inventory management feature that incorporates the repricing rules and update inventory levels the moment you add a new listing. Enjoy a month-long free trial before choosing one of five tiered plans that range from $60 up to a percentage of your monthly sales.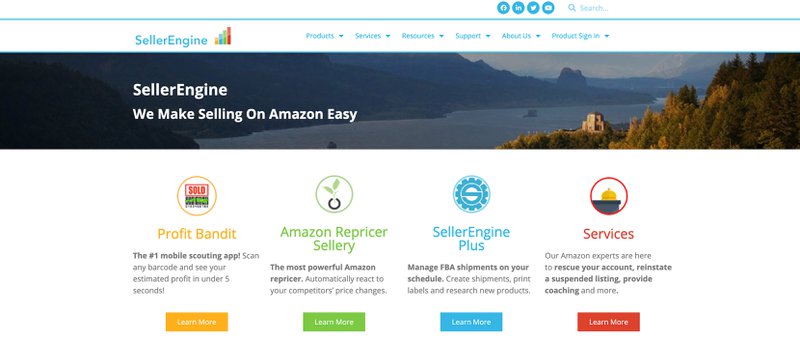 Sellery is a great option for FBA sellers because of an extra feature that discounts your products based on how long they've been in storage, helping you to avoid fees. The software works in real time, incorporates other intelligent strategies (similar to discounting the stored FBA products), provides private label solutions, and has a reputation for excellent customer service. Take advantage of of a free trail for the first two weeks, and after that, you'll pay a percentage of your monthly sales. The minimum is $100 per month, and the maximum is $2,000 per month.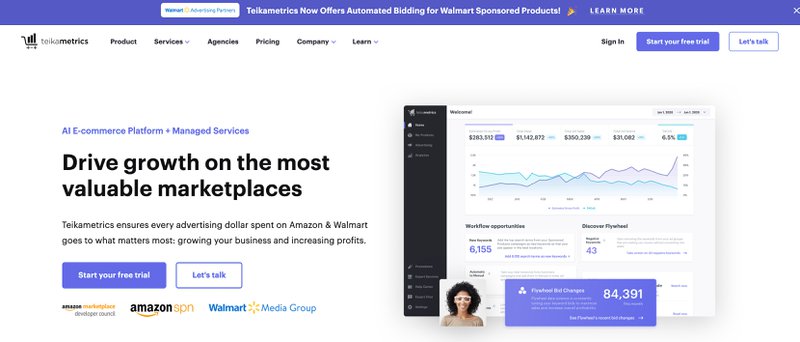 If you're an FBA seller or a seller with a huge inventory who moves many products on a daily basis, Teikametrics might be the best Amazon repricing software for you. Not only does it work in real time, but it allows you to customize your pricing based on who you see as your biggest competition. Other features include FBA shipping management, restocking optimization, inventory analysis, and purchase order management. Not only does it help with repricing, but it can be a great product for other aspects of your FBA seller account. After a two-week free trial, Teikametrics cost a little more than the other options and may range from $900 to $1,200 per month.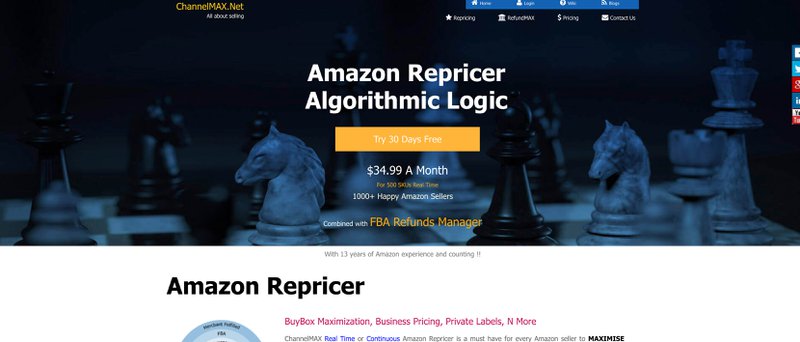 The final entry on the list is ChannelMax. It uses the quickness of sales and smart algorithms to do real-time repricing. Available for Amazon in multiple countries, it will also provide you with the tools needed to set a minimum price on your products. Many users like ChannelMax because it provides sellers with easy-to-use instructions and a guide to how it chooses to reprice your items. Try it free for 30 days, and then choose from tiered plans that range from $34.99 to $499.99, based on how many SKUs you have.