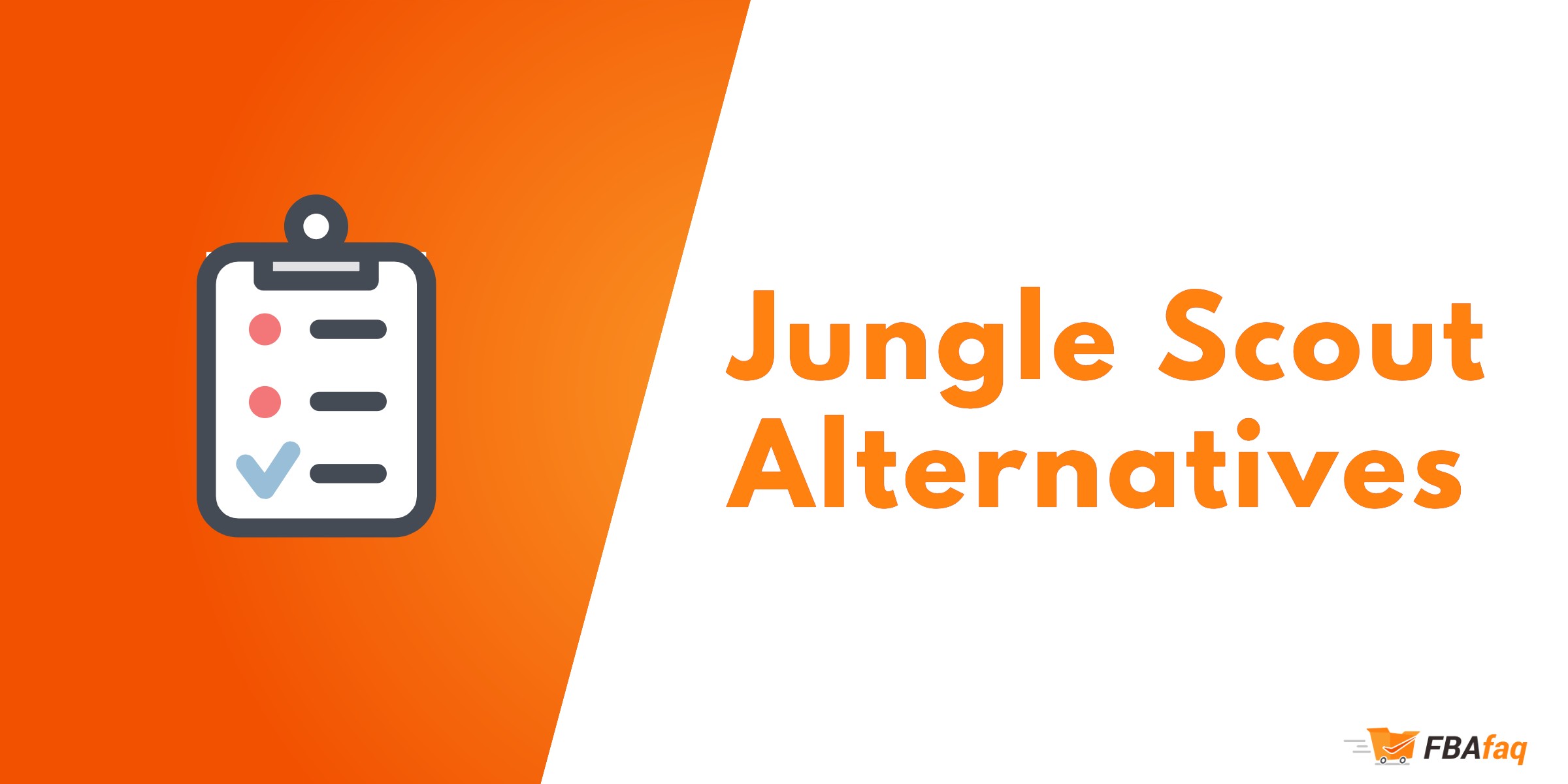 Starting or growing an Amazon business is an exciting venture, but unless you already have something in mind, deciding what to sell can be one of the most difficult parts of getting started.G
That's where an app like Jungle Scout comes into play. Also available as a chrome extension, Jungle Scout provides you with real data on products currently for sale on Amazon. Find out how much certain items sell for, who sells the most, how much those sellers make, and much more.
While Jungle Scout is an excellent program for many new and current Amazon business owners, it's not the right fit for everyone. For some people, its monthly fee is just too expensive. For others, they require something more powerful or that offers more features. Whatever your reason, if you're searching for a great Jungle Scout alternative, you'll find plenty on this list.
Features and Benefits of Jungle Scout
First, let's look at what exactly you are looking for in Amazon selling software. If you're looking for something different than jungle scout, but similar in functionality, it helps to know what you are looking for.
You may or may not need all the tools they offer. Some just want the keyword research aspects, while others may be focused on the product research aspects of Amazon. Here are some functionalities and benefits of Jungle scout, that you may want to look at for other similar software:
Browser extension

Product research, sales trends

Web App

Product research, sales trends
Keyword research, listing optimization, etc.

Supplier Database

Find suppliers to work with

Launch

Email automation/email marketing software
Best features of the Jungle Scout (Web App)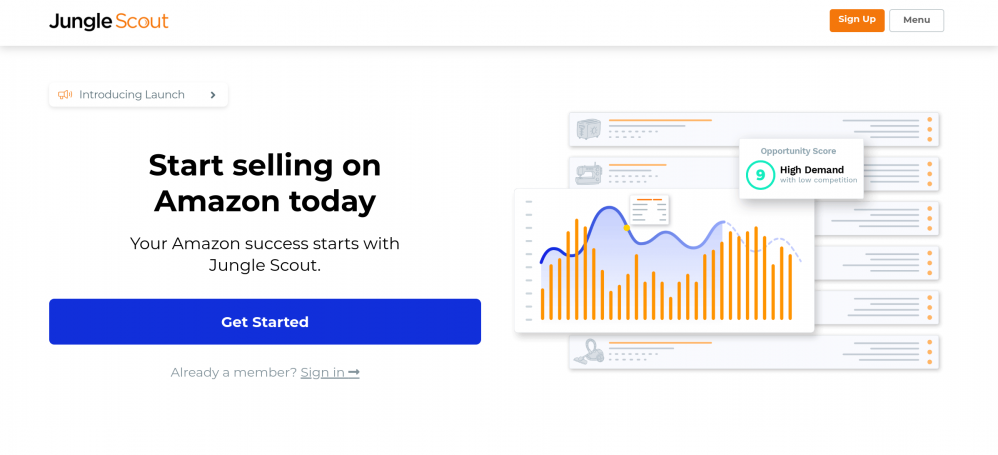 Find New Products
With the web app, you can filter out amazon products by your desired criteria. For example, say you wanted to find a product in the kitchen niche, but you only wanted to see low competitive products that also sell well. In this case, you can filter to only show products that sell well, but have a low amount of reviews.
Sales and Trends
With the jungle scout app, you can also pinpoint great selling products by looking at the estimated daily/ monthly sales, profit, reviews and more. Armed with all this data makes it much quicker to estimate how profitable a product will be for your Amazon business.
Track products (Validate your ideas)
You can pick products to track so that you are sure not to pick a product that heavily changes based on the seasonality of demand (swim shorts during summer months).
Keyword research/listing optimization
You can do reverse ASIN searches to uncover keywords that competitors rank for. Then you can optimize your listing using jungle scout.
New tools for 2019
Supplier database: Find suppliers all over the world that have a proven track record of success and reliability.
Email Automation: Use the power of email marketing automation to further boost your Amazon sales. You can also leverage email to increase positive customer reviews and prevent negative ones too!
Top Free and Paid JungleScout Alternatives
Helium 10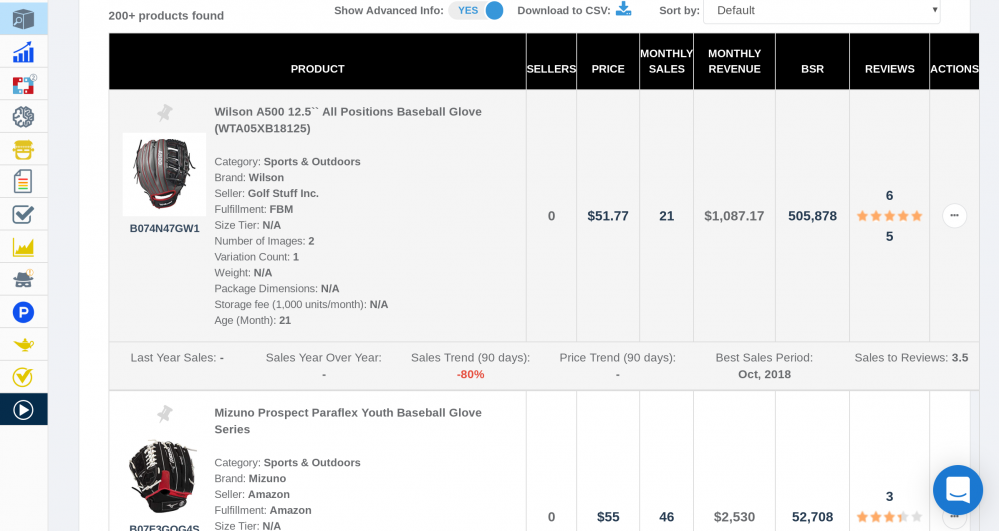 Helium 10 is probably one of the closest and best alternatives to Jungle Scout. In fact, Helium 10 is one of my favorite Amazon seller tools besides jungle scout. Helium 10 has many tools that benefit Amazon sellers in several ways. They have one of the best reverse ASIN tools on the market in my opinion, along with many other tools for product research similar to Jungle Scout, and more.
Helium 10 Extension: helium 10 extension is very similar to Jungle Scout extension except it has a little bit more functionality, in my opinion. Well, at least it is a little bit quicker to use in some cases. For example, using the ASIN inspector allows you to export more products than Jungle scout, without having to keep pressing buttons to load more products.
Reverse ASIN: (Cerebro): the stools great to find keywords that your competitors are ranking for.
Black Box: this tool is great for uncovering product ideas and product discovery.you can simply type in a keyword and filter out certain criteria just like you would in Jungle Scout web app.
Scribbles: scribble is a great app that allows you to optimize your Amazon product listings and keep track of all the keywords you're using in those listings.
Jungle Scout Vs Helium 10: Extension
Both extensions are very similar and it really depends on your preference on which one you end up liking. Honestly, you can use both extensions and be totally happy.
Jungle Scout Extension for the term: "Golf Clubs"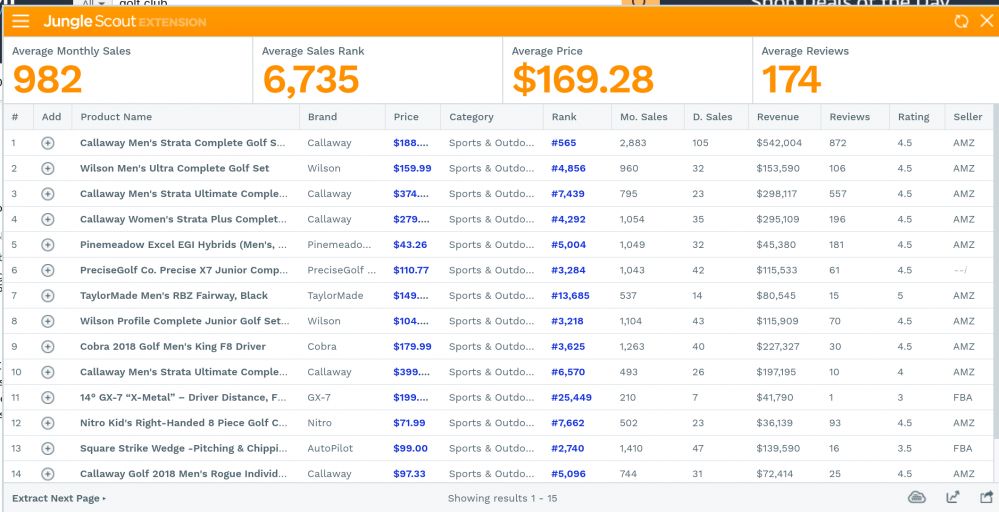 Helium 10 Extension for the term: "Golf Clubs"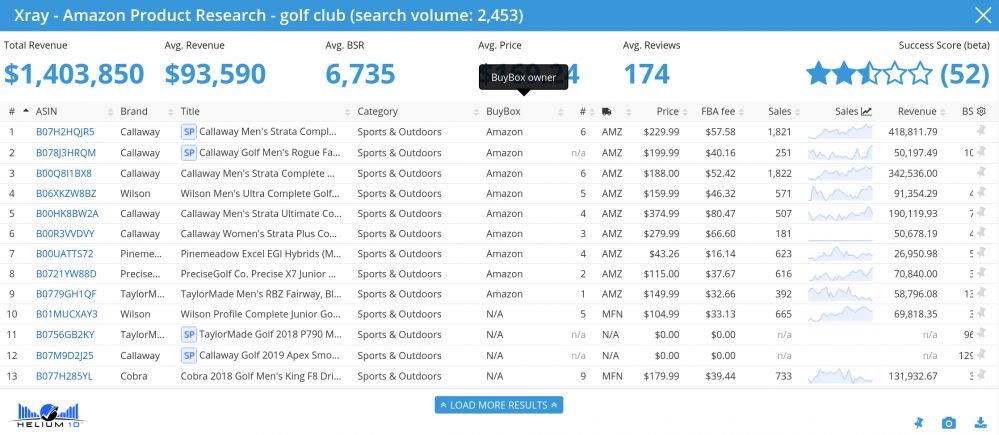 In my opinion, the two most powerful Amazon software Suites in this space are helium 10 and Jungle Scout. This is because they give you all the tools you would probably ever need for creating a successful Amazon business.
Which one you choose really depends on your personal preference since both tools have very similar functionalities. However, I would say that helium 10 offers a little bit more advanced features in some areas that I really like.
Whereas jungle Scout seems like a more polished and more stable software. I would almost liken helium 10 to the Android OS because it's a little bit more advanced, and the jungle Scout would be like iOS since the UI is more appealing to the eye and stable (but maybe less advanced features).
This is again a toss-up. You should try both out and see what works best with your workflow and budget.
Unicorn Smasher (Extension)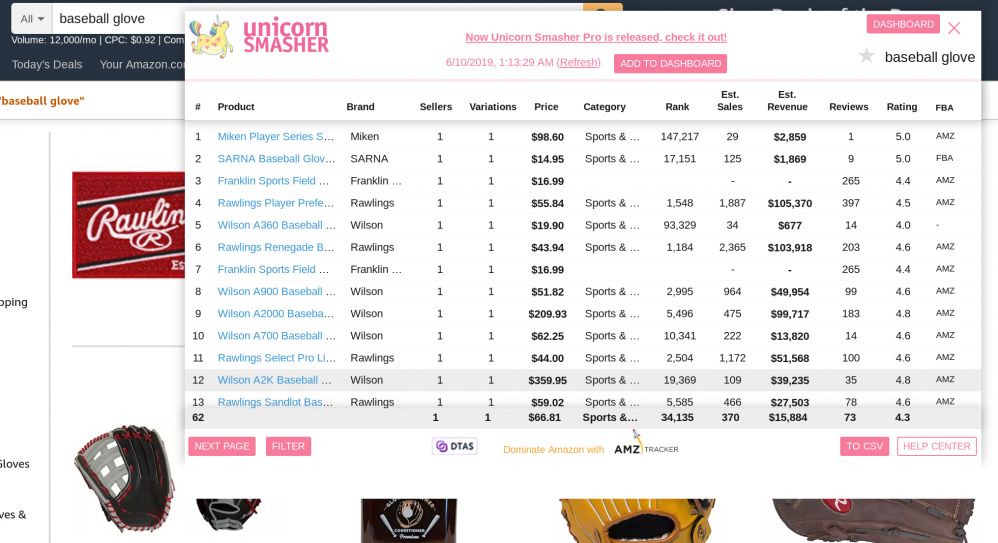 If you're looking for a free alternative to Jungle Scout that, more often than not, receives raves reviews, Unicorn Smasher is an excellent choice. It integrates fully with AMZ Tracker if you use it, and Unicorn Smasher allows you to switch back and forth between niches with ease. Find info on everything from pricing to ratings when you're on the hunt for a particular product.
Unicorn smasher gives you a surprisingly good amount of data for free. Most other extensions that give this level of data are going to be around $100 (one-time fee). But not unicorn smasher! This is a great tool to try out to get your feet wet with Amazon product research.
AMZScout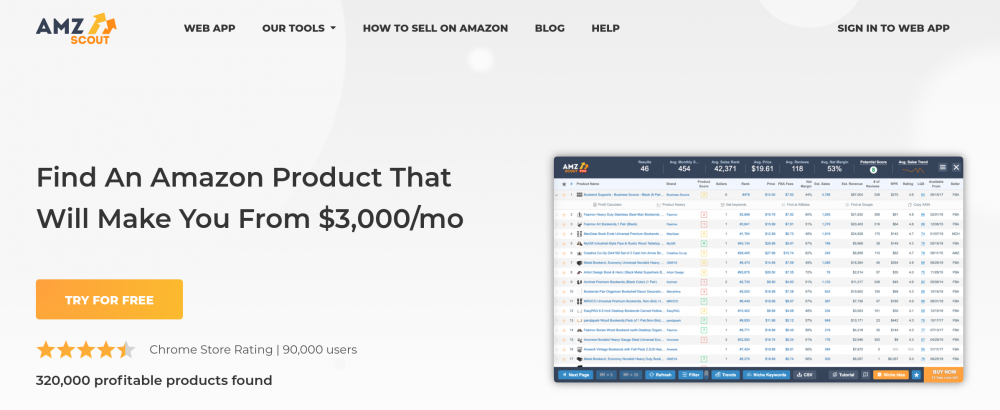 AMZScout isn't free, but it is a cheaper alternative to Jungle Scout with packages that range from $19.99 to $39.99 a month. Start out with a seven-day free trial to decide if you like it (which most users do end up liking this software).
With AMZScout, you can keep up with keywords, monitor your competitors' analytics, track up to 80 products at a time with the most advanced package, and much more.
SellerApp

SellerApp allows you to track products that interest you whenever you visit the Amazon site. It ranks each listing's quality and alerts you every time the listing quality changes.
Keep up with what's trending, as well as what your competitors are doing and any changes they make each day.
ASINspector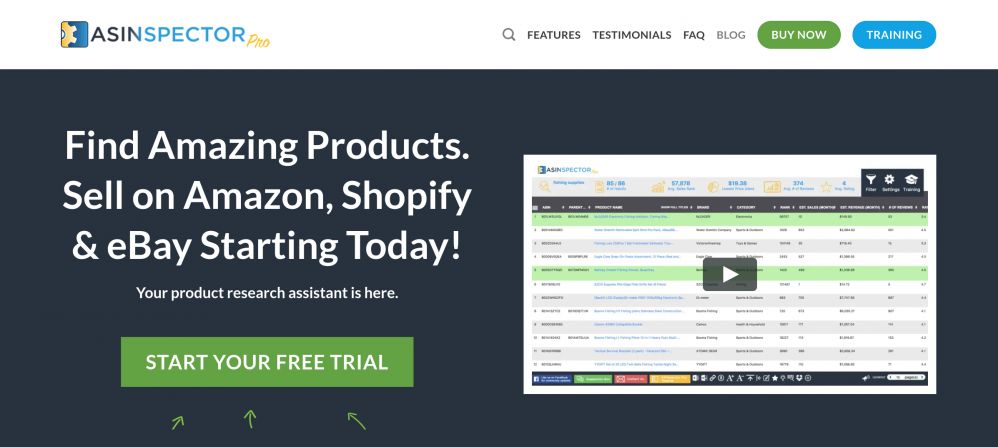 Another pay alternative, ASINspector actually does more than Jungle Scout (in some ways), so you may find that it's worth the one-time licensing fee (and the small monthly recurring fee if you opt for the Pro version).
Considered a great time-saver by some of Amazon's top business owners, it's ideal for bulk and wholesale sellers. You'll learn more about each product than you ever thought possible, and it includes keywords for a product, search rankings, and a profit calculator.
Inventory Spy (Extension)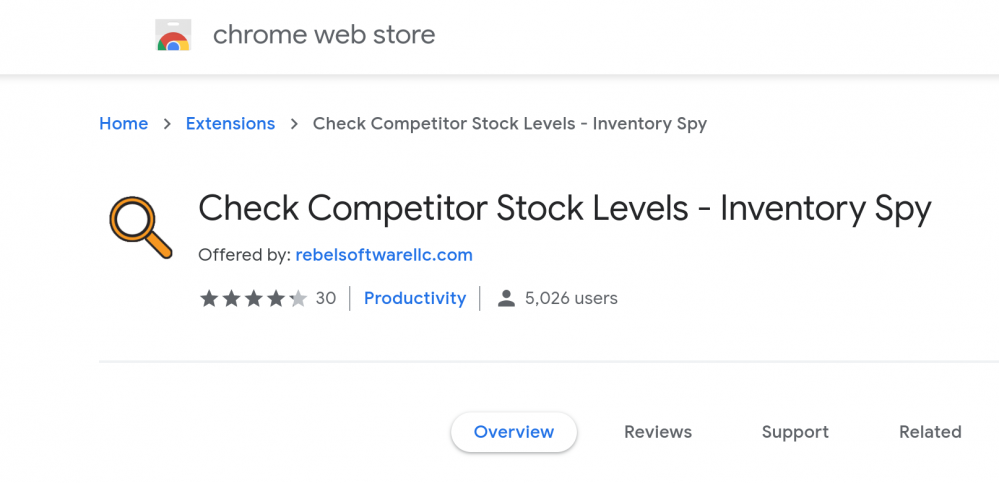 If you are focused on what your competition is doing at any given time, Inventory Spy is the great Jungle Scout alternative for you. The app tells you how much inventory your competitors have at any specific point.
This is an excellent guide for determining how much you should sell your products for or how much inventory you should keep in stock. Inventory Spy is free at the basic level, though you can upgrade to Pro for a price. Best of all, it works on every Amazon site in every country.
Cash Cow Pro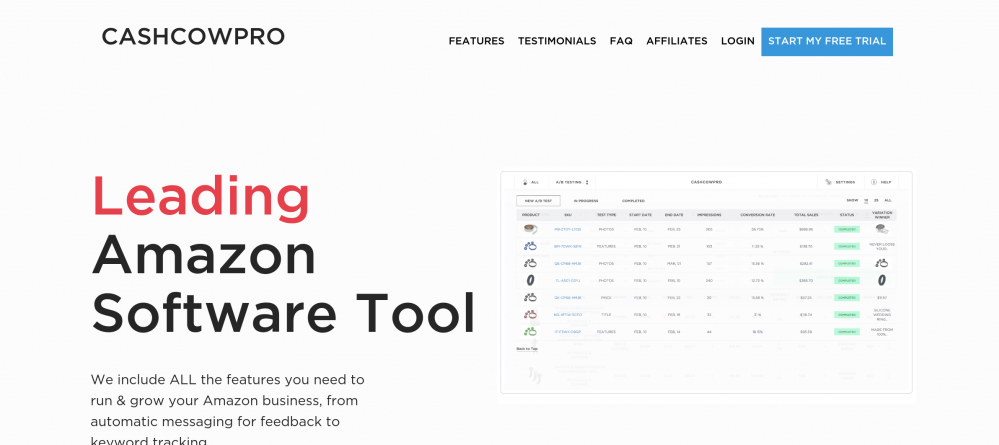 Cash Cow Pro has a reputation for being super easy to use, even if it is a little on the higher side price-wise. Amazon itself actually promotes its use.
Like the other options on the list, Cash Cow Pro offers a number of helpful features, including sales data tracking, keyword tracking, automated feedback collection, inventory monitoring, and conversion rates.
Amachete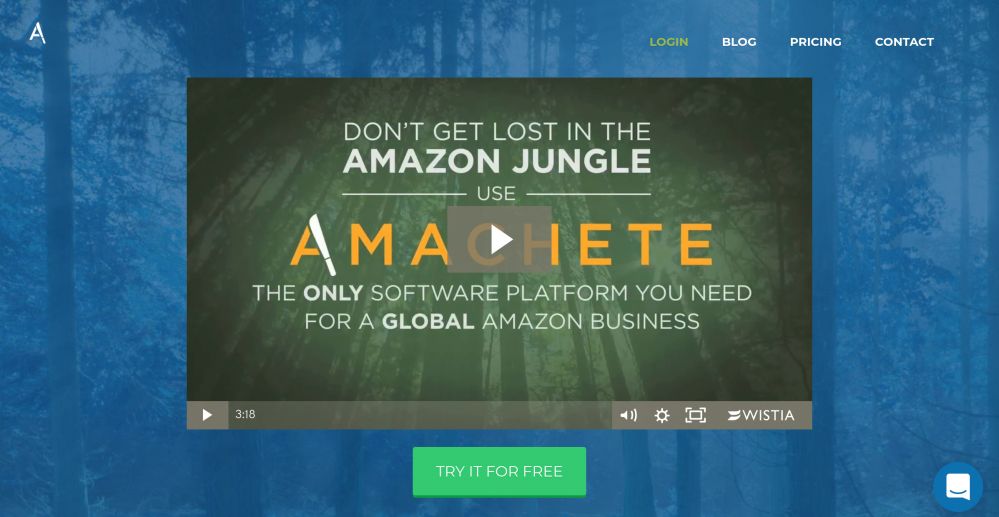 Amachete packages start at $39, but after you take advantage of the two-week free trial, you may find that it's worth it.
As a matter of fact, many users say that Amachete is actually more accurate than Jungle Scout most of the time. The Chrome extension is simple to use, and one of its best features is that it alerts you if someone tries to hijack your Amazon listings so you can handle it as soon as possible. Helium 10 also has this feature.
AMZ Shark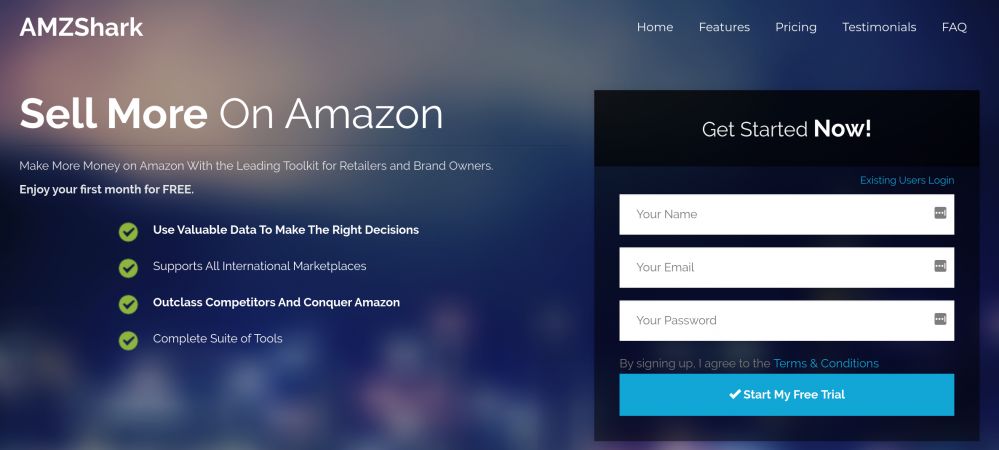 Another one of the higher-priced options is AMZ Shark, though you can take advantage of a 30-day free trial to decide whether it's worth using it to monitor your business.
One advantage it has over Jungle Scout is that it's compatible with some versions of Amazon based in Asian countries. A favorite feature for many users is the way the app tracks product sales using the infamous 999 methods. Sellers also enjoy the way it ranks niches based on how competitive they are.
Best Product research tools similar to Jungle Scout
Best all around product research tools
Cheapest product research tools
Unicorn Smasher (extension)