Xero for Amazon Sellers
If you're going to sell on Amazon, you're going to need good accounting software to keep up with all of your financials. You need to track all expenses, income, cost of goods sold and Amazon fees — especially if you have vast Amounts of inventory or sell a large volume of items.
In the past, QuickBooks was a go-to choice for Amazon sellers, but today, Xero has quickly gained steam. A short time ago Xero used to be the new kid on the Block, but now they are one of the new kings of the hill, competing directly with QuickBooks to get Amazon sellers and other businesses (and accountant's) attention.
Xero is the hottest accounting software in places like Europe, and it's now taking the United States by storm. If you're thinking about using or switching over to Xero, right now is a great time to make the switch.
What is Xero?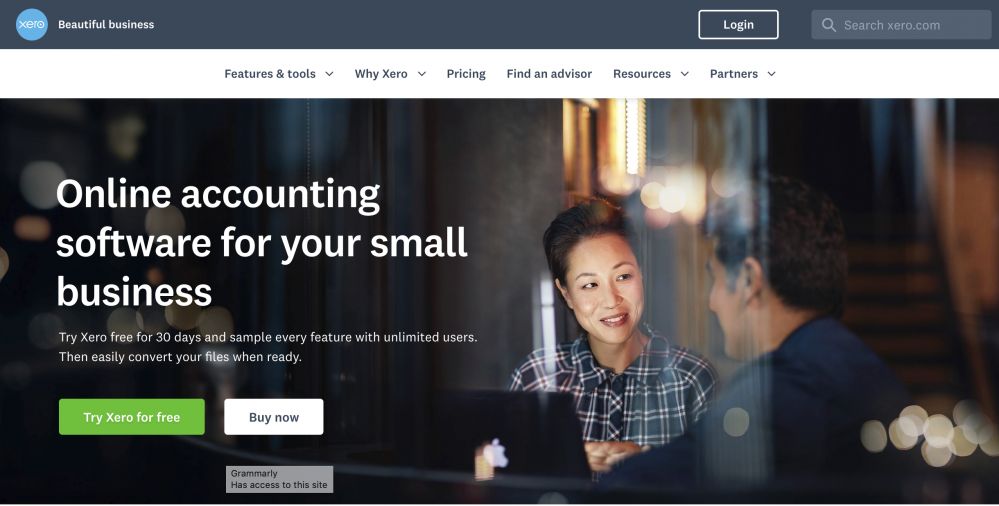 Xero is a cloud-based accounting software. Most Amazon sellers, especially those who are FBA (fulfillment by Amazon) sellers, use either Xero or QuickBooks to keep up with all the transactions and financial data associated with their businesses.
Some also use simpler solutions like Godaddy Bookkeeping, which has the benefit of including direct integrations with Amazon. But for those that want a more comprehensive accounting solution, Xero and Quickbooks are usually the top two contenders.
Xero works with any type of business, no matter what type of goods and services you sell. The interface is easy to use, even for beginners. So for those who aren't really tech-savvy, will probably really like Xero.
One thing I like about Xero is It's also constantly improving. Many love it because it integrates well with other programs like A2X, Stitch Labs, and many other Amazon Seller tools.
What's the Cost?
To use Xero, you'll pay a monthly fee, though the first 30 days are free on a trial basis. After that, you can choose one of the 3 tiered plans: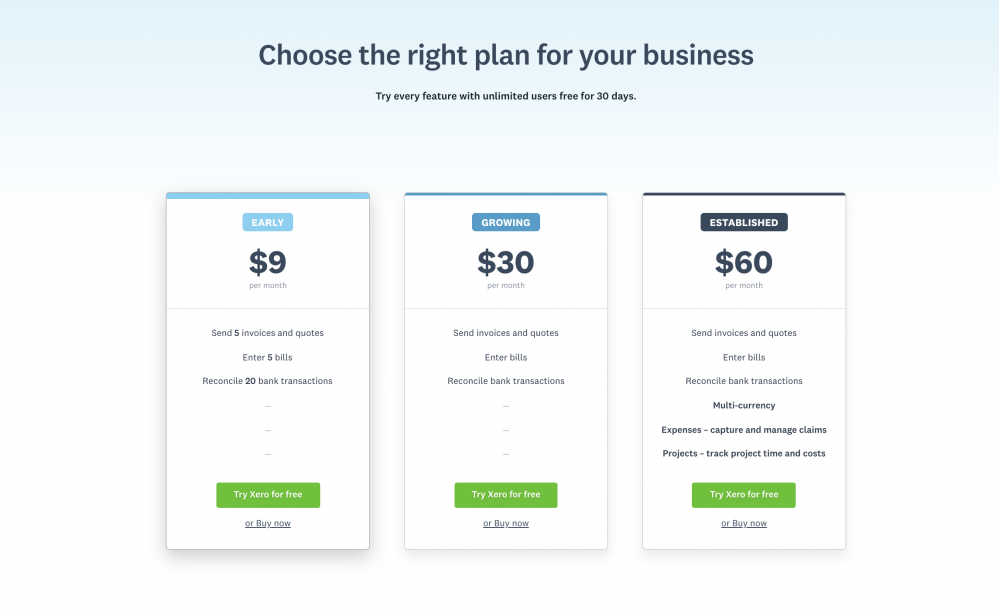 Early: $9 per month
Growing: $30 per month
Established: $60 per month
Monthly fees start at $9 per month for the "early" plan and range up to $60 per month for the Established plan. One of the key differences between each tier is how many people it allows you to have on your payroll and other features. No matter which plans you choose, you can take advantage of 24/7 customer support, financial reporting, banking, and more.
What are Some of Xero's Key Features for Amazon Sellers?
Xero can do just about anything you need it to do to keep your business organized and thriving. Inventory management, sales tax management, receipt tracking, cost of goods sold, and financial reports are all right there for Amazon sellers to access and utilize at any time.
As a matter of fact, if you are keeping track of your sales and other expenses the way any business should, Xero will automatically generate a number of financial reports for you to quickly gauge the health of your Business.
Xero also connects easily to any bank account, PayPal account, credit card, or other financial institution associated with your business. Even better, once you categorize a transaction, Xero can automatically update feature similar transactions. You can Keep up with balances, invoices, and more in real time.
Not only does this make it easier for Amazon sellers to keep up with their finances, profits, and other numbers, but it makes tax time easier, too. Whether you do your own taxes or hire an accountant, all of the information is right there to print and reference.
Xero and Amazon integrations
One benefit of Xero is that there are several possible integrations with third-party apps. You can connect Xero with Amazon to automate a lot of the mundane accounting tasks.
A2X for Amazon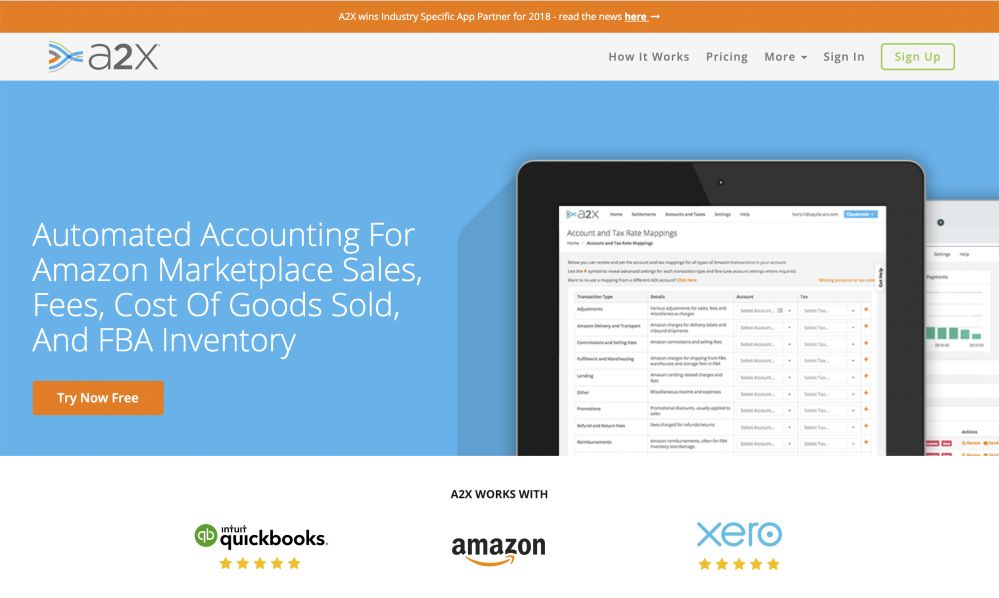 The A2X Xero integration is a popular choice for those that want to automate Amazon + Xero. As stated:
A2X posts Amazon sales and fees to Xero simply and automatically, and reconciles to settlement deposits. Supports Amazon marketplaces world-wide.
Learn more about A2X
Zapier
Zapier is one of my favorite apps (along with IFTTT, which is the free version of Zapier). However, Zapier does have a free account and is more flexible than IFTTT. If you aren't familiar with Zapier, check out the following video that explains what Zapier is.
With Zapier, you can integrate Xero with your Amazon FBA business:
In a matter of minutes and without a single line of code, Zapier allows you to connect Amazon Seller Central and Xero, with as many as 6 possible integrations. Are you ready to find your productivity superpowers?
With Zapier, every time there is a new order on Amazon, you can trigger Xero to:
When this happens: Amazon Seller Central (action)
New Order: Triggers when a new order is received.
Then do this: Xero (trigger)
Create Sales Invoice: Creates a new sales invoice (Accounts Receivable).
New Bill: Triggered when you add a new bill. (Accounts Payable)
Create/Update Contact: Creates a new contact or updates a contact if a contact already exists.
New Sales Invoice: Triggered when you add a new sales invoice. (Accounts Receivable)
Create Bill: Creates a new bill (Accounts Payable).
New Contact: Triggered when you add a new contact.
Create Payment: Applies a payment to an invoice.
New Expense Claim Receipt: Triggered when you add a new draft expense claim receipt.
Create a Purchase Order: Creates a new purchase order for a contact.
New Payment: Triggered when you receive a new payment.
Create Credit Note: Creates a new credit note for a contact.
As you can see, there are several possible combinations you can use to automate the accounting process with Xero and Amazon through Zapier.
Webgility
From Webgility's website they state:
Webgility 1-Click Accounting

Automatically posts Amazon orders, refunds, expenses, and payments directly into Xero
Instantly reconciles the seller's accounting with their Amazon Settlement Report with no additional data entry
Syncs Amazon sales and refunds daily as a batch
Tracks Amazon fees/expenses as separate transactions or records them as one line item
Syncs historic data from Amazon Settlement Reports going back 120 days

Scores of Other Integrations

With Webgility and Xero, online merchants can automate their operations by integrating with a broad assortment of other ecommerce cloud technology vendors
JMA Xero Add-on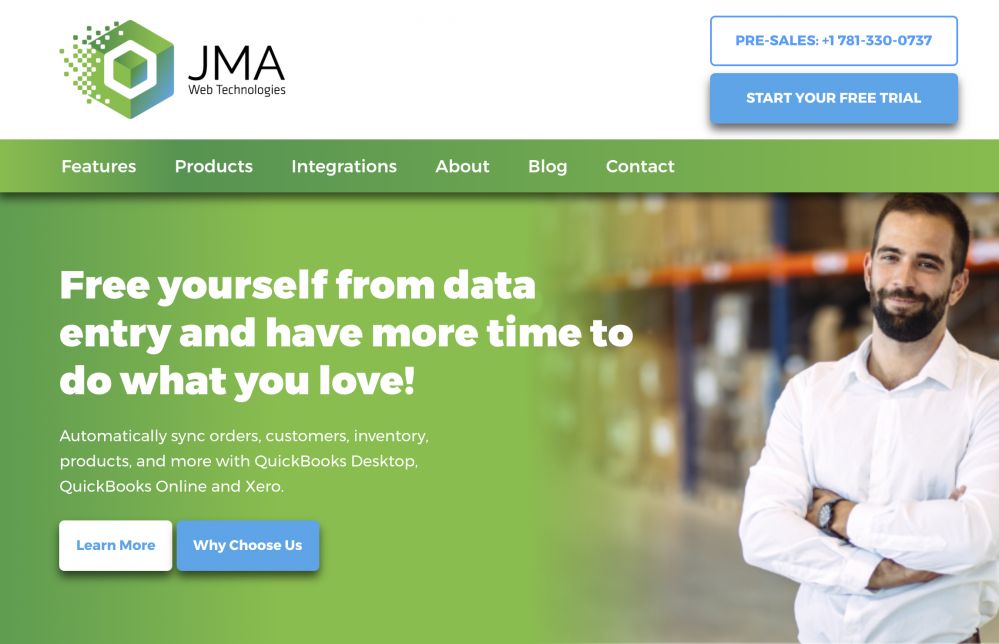 Another option is using the JMA Xero add-on. As stated on their website:
Easily integrate Xero with Amazon! Sync customers, inventory, products and orders to Xero automatically. Keep accurate inventory in Xero. The integration works with FBA, Amazon U.S., Europe, and Amazon Canada. No plugin or files to install! Installation is simple and requires no programming skills.
Veeqo + Xero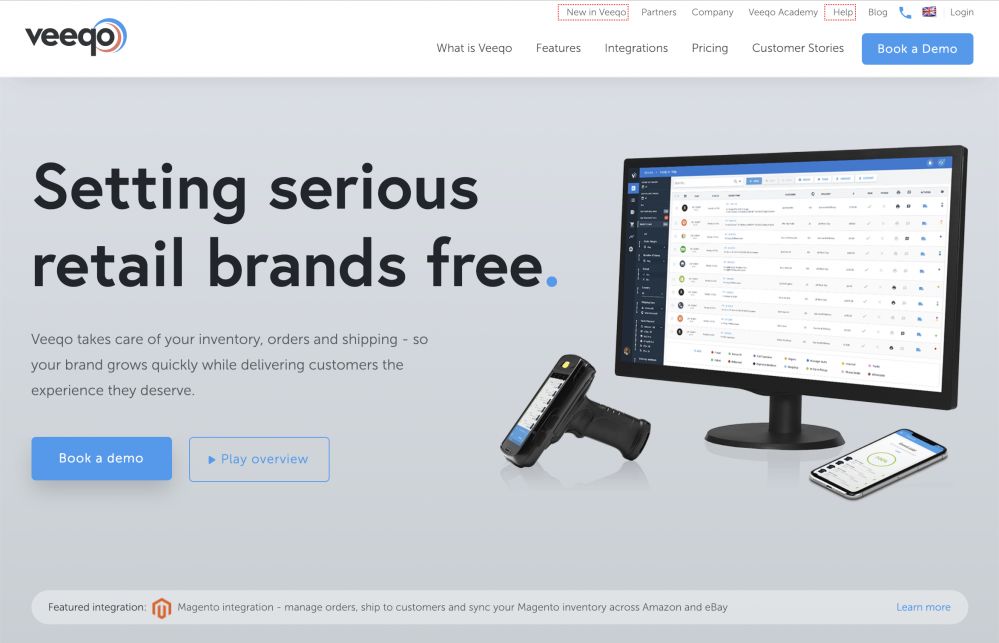 With veeqo, you can sync your Amazon orders in a single click! Further, you can:
Export Amazon data
Convert orders into Xero invoices
Sync order purchase data
Automate profit calculations
Customize the Xero + veeqo integration
What are Some of Xero's Pros and Cons for Amazon FBA?
The following video shows a more detailed description of the intricacies of using Xero accounting software with Amazon sellers. It goes over the pros and cons for Amazon FBA sellers:
There are definitely more pros for Amazon sellers using Xero than cons. As mentioned, it's so easy to use that practically anyone can figure it out in minutes.
Xero Pros (for FBA):
Comprehensive accounting software: Xero works great for any business owner whether they run a small, medium or large business. It's also great for Amazon businesses because of all the Amazon tool Integrations.
Comparable to QuickBooks: both QuickBooks and Xero do essentially the same thing, with only slight differences. The biggest difference seems to be in the user interface.
Many Integrations: Xero was an early adopter of integrating with other third-party software which makes it easier for Amazon sellers to run their business.
Xero Cons (For FBA):
Possibly too simplistic: However, some people feel that it may be a little too simplistic, especially if they're long-time QuickBooks users. However, I have found them both to be quite comparable.
Accountants may be more familiar with QuickBooks: my sister is a CPA and several years ago she told me that the benefit of going with QuickBooks is that most accounts are familiar with QuickBooks. However today it seems that the gap is getting narrower. And it could be in part by Xero's smart affiliate marketing campaigns targeting accountants so that they recommend it to their clients.
Try it for yourself – start a free trial
The best way to decide is to explore the free trial and play around with it yourself. At the end of the day, it's a personal preference that won't impact your overall business structure.
Another reason many sellers love Xero is that it's constantly evolving. You'll see new features regularly, and because it's cloud-based, you can access them as soon as they're available. The number of third-party integrations is another reason why Xero is becoming more and more popular with Amazon sellers.